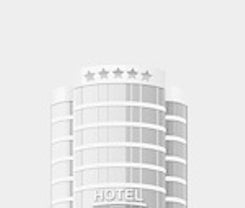 The Hostel Phuket Backpacker Hostel is in Phuket Town on Phuket in Thailand. The Hostel has a 7.3 star rating & includes: Bar, Restaurant/cafe & Wi-Fi.
Hostel name: Phuket Backpacker Hostel
Phuket Location: Phuket Town, Phuket island in Thailand
Address: 165 Ranong Road, Taladnue, Muang
Type: Hostel
Av rating: 7.3
Checkin / out: Check-In 14:00 Check-Out 11:00
Staff languages: Staff speaks: English language
Basic amenities: Bar, Restaurant/cafe and Wi-Fi
Booking: To book, and to see more details of Phuket Backpacker Hostel, including more photos, map location in Phuket Town, and todays price etc, simply go to Phuket Backpacker Hostel.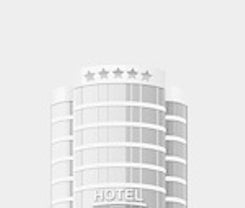 About
About Phuket Backpacker Hostel on Phuket island, Thailand
Phuket Backpacker Hostel is located at 165 Ranong Roa, Taladnu, Muang in Phuket Town on Phuket island. Phuket Backpacker Hostel welcomes you to Phuket with a traditional Thai grace. If you are looking for a real slice of Thai life in a cost effective vibrant surrounding then look no further then Phuket Backpacker Hostel. Guests can relax with fellow travellers in the TV/DVD room furnished with comfortable lounge, chat to friends and family using over the internet using the free computers provide, chill out with a few drinks and good music in our newly opened bar or grab a bite a bite to eat in our mini restaurant. We also have a communal kitchen if you wish to make your own meal. There are many games to play including Jeng, Scrabbl, Jackpot etc. The staff are always up for a challenge! We offer a large range of trips and tours including trips to Phi Phi Islan, James Bond Islan, Raya Islan, White Water Raftin, Elephant Trekking and so on. With 1 day notice we can organise even the most bizzare tour for you! Tours can be booked at our receptio, so don't be shy to come and ask! Facilities include; Free Wifi Internet Fully Lounge area w/TV & DVD Clean Toilets & hot/cold shower rooms Cozy outdoor terrace Security lockers CCTV Security surveillance Very friendly staff Airport transfer( 700 baht/trip )(Maximun sit for 3 person Luggage storage Mini Library & Newspapers for reading Room types available are; – 4 Bed Dorm – 10 Bed Dorm – Twin Be, Shared Bathroom – Private Ensuite Room (Fan) – Private Ensuite Room (Aircon) We offer a home away from home. With our newly renovated property we offer our guests clean and comfortable accommodation set in a contemporary boutique Chinese Asian fusion style. Phuket Backpacker Hostel is located in the centre of Phuket Tow, the origin of Phuket Thai-Chinese culture. Phuket town is rich with architectural gems from Classic Chino-Portugese home, Wat's (Thai temples) and Chinese shrines etc. On top of the architectural and religious attractions of Phuket town you can get a real taste of Thai local life – take a slow walk around the central market and watch the world go by from many of the roadside coffee shops. As a predominantly Buddhist culture you will find Buddhism cymbals in most every-day lives. One of the most charming sights for a Farang (foreigner) is to wake early morning and watch the Monks clad in saffron color robes walk the streets bare foot looking for donations of breakfast. But let us not forget Phuket's beautiful beaches! (Of which there are many). From the tourist hot spot of Patong Beach to the more remote and less trodden beaches of Cape Panwa. All are within easy reach as there is a bus stop literally right outside our door! Need modern convenience? We are only 5 minutes away from the newly opened Central Festival shopping centre. This center boasts world class brand, eateries and a multi screen Cineplex. FULL BALANCE of payment payable as stated in your booking contract WILL BE COLLECTED UPON CHECK -IN even if duration of stay is shortened. Please do not make an online booking with us if your are not sure of your arrival time & duration of stay. E-mail us for clarification. Amendments and cancel to original reservations must be made directly to us (the hostel) at least 168 hours (7 days) before your intended arrival time as stated in your booking contract. Failure to do so will result in your credit card be charged for the FULL amount Remark s Reception time (7.00-24.00) If your check in time is late than midnight please let us know by mail. FULL amount will be charged in the case of NO SHOW. The whole amount credit card charged will be apply to no show too.. Find out full details about the Phuket Backpacker Hostel by going here
Local Info
About Phuket Town
Phuket Town is one of the oldest cities in Thailand. The town used to be the important port on the west of the Malay Peninsula where Chinese immigrants first landed.Phuket used to be ruled by both Portugal and Holland. Old Phuket Town, is historical town forming part of Phuket City. Old Phuket Town is noted for Sino-Portuguese buildings on both sides of the street and many old buildings have now been converted into shops, hotels, restaurants, bars and museums.Phuket Town Restaurant and nightlife has a distinctly Asian flavor that's an acquired taste, yet a delight once you get to know it.The scene in downtown nightclubs and bars is very indicative of Thai culture: it's fun, slightly corny and no one is taking anything too seriously. If your wondering where to stay on Phuket, and don't want to be just another tourist, then stay in 'Phuket Town'..
About Phuket
State: Phuket
Phuket's Capital: Phuket City
Airport Name: Phuket International Airport
Airport Code: HKT
Location: Phuket is located at longitude 98° 18′ 45? and latitude 08° 06′ 38?, 82 feet above sea level and is located 32 km northwest of the city centre, in the north of Phuket island.
Language: Thai
Currency: Baht
Local time: GMT+7
More Accommodations
Search
Search for Phuket accommodations or rentals
If you are looking for alternative rentals or accommodations to the Phuket Backpacker Hostel in Phuket Town then you can find all Phuket island, Thailand locations and types below. We offer the lowest rates for all sorts of Phuket in Thailand Hotels, Villas, Guesthouses, Apartments and Resorts, with live room availability, immediate confirmed bookings and the lowest rates. Search by location and type, all with a quick and easy booking process
Phuket accommodation search engine
To search for Phuket island in Thailand accommodations simply start typing the location name (Patong, Kata etc), or the type of accommodation (Resort, Hotel etc). As soon as you start typing the results will appear.
FAQ
Phuket Town & Phuket FAQ
What is the weather like by Phuket Backpacker Hostel and Phuket Town?
The weather around Phuket Backpacker Hostel on Phuket island, Thailand is warm all year round. However, the weather is generally most pleasant from late December to March, or even May, when there are clear skies and sunshine. The "hot season" is from April to May, when temperatures reach their highest. The main "rainy season", or monsoon season, is between May / June and November, or even as late as December over the last decade or so.
What'ss the best street food by the Phuket Backpacker Hostel, or around Phuket Town?
There is so many, but for me that's easy. Around the Phuket Backpacker Hostel, like anywhere around Phuket Town or Phuket, there will be little grilled chicken (Kai Yang) street stalls. The chicken is often eaten with sticky rice (Khao Niaow) and sweet chilli sauce. Yum!. Try it for breakfat. Real goooooood 🙂
Can a foreigner purchase properties in Phuket Town, or Phuket island, Thailand?
The short answer is yes. Generally, the key requirements for buying properties or Real Estate around Phuket Town on Phuket island, Thailand are the following: A) A deposit of 10% to 20% of total price to be paid on the 'Promise of Sale' (before signing the final contract). B) A foreign buyer has two options: either a 30-year leasehold or purchasing the property through a limited company. Phuket Town Apartments can be purchased by foreigners as long as at least 51% of the building is owned by Thais. C) Stamp duty is normally 0.50% of the total price. D) Registration fee between 2% and 2.5% of total Phuket Town property price plus agent fee. It is also important to know that if you are a non-Thai citizen, you may be subject to specific regulations and in certain instances be required to hold a specific permit enabling you to acquire Phuket Town or Phuket, Thailand property. This does not apply to properties situated within special designated areas, such as developments on Phuket island. We offer complimentary pickup from the Phuket Backpacker Hostel, and concultation, so drop us an email.
Is it OK to drink water from the tap in Phuket Backpacker Hostel, or around Phuket Town on Phuket island, Thailand?
Personally I do NOT drink water from the tap on Phuket island in Thailand, but they say you can? I suggest that you buy 6 pack bottled water from any local Phuket Town mini market around the Phuket Backpacker Hostel for drinking. The cheap clear, none branded, bottles, to me, are the best. I do though, as with other expats and locals around Phuket Town, brush my teeth with tap water, and use it for making tea / coffee etc, but only after boiling a few times. If you are unsure when you arrive to the Phuket Backpacker Hostel, stick to the bottled water.
Where is the best locations to watch the sunset on Phuket island?
In my view the beach. Around the Phuket Backpacker Hostel is OK but the best places are: Promthep Cape (Laem Promthep), Big Buddha or Kata Rocks. Anywhere around the west / south side of Phuket island, Thailand.
How much is a print of beer or larger in around the Phuket Backpacker Hostel or Phuket Town?
The beer or larger prices around Phuket Backpacker Hostel or Phuket Town on Phuket in Thailand is: Domestic Beer (0.5 liter draught) is around 70 / 90.00฿ while Imported Beer (0.33 liter bottle) will be around 100.00 ฿. Nightclubs, and higher end venues can be a lot more and supermarkets / mini markets will be a bit cheaper. Check out the 'Happy Hour' signs as you walk or drive by. Most bars will have them. I have known people on Phuket, Thailand island who only track these events and save a load of money. Everyone to his/her/their own right 🙂
When is the cheapest time to fly to Phuket, Thailand?
If you have booked the Phuket Backpacker Hostel try and book your flight to Phuket island in Thailand at least 3 months in advance to find the cheapest flight deals. Saying this, check out our delas from Phuket island, Thailand below.
Can I pay for my flight to Phuket island, Thailand in a differant currency on your flight booking system?
When booking your flight to Phuket Town on Phuket island in Thailand our flight search module on our flights page, and all cheap flights from the module below, are in EURO (€) or $. To change the currency simply go to the flight booking page and once you are on our flight offer pages you can change the currency by using the top-right scroll-down menu. Use the same system for changing the language.
What is the best days to fly to Phuket in Thailand?
Try and book your 1st nights stay at the Phuket Backpacker Hostel for a week day. You'll find bargain priced flight deals to Phuket International Airport (HKT) on weekdays, and therefore avoid weekend flight surcharges.
Are flight prices higher on Phuket Town / Phuket island in Thailand national holidays?
Bottom line is 'Yes'. This goes for national holidays in your own Country also. Try avoid flying in heavy traffic holidays by travelling from / to Phuket Town or Phuket island before or after any major holidays.
Is there a smoking lounge at Phuket island airport (HKT)?
Bottom line is yes. Once you leave the Phuket Backpacker Hostel to go to Phuket island airport (HKT) in Thailand simply go to the departure lounge, after immigration, and its by a small coffee shop. Be warned. The smoking room is very small and even before you lite up it feels like you have already had 5 cigs 🙂 VAPERS BE AWARE! Vaping (e-cigarettes) is still banded in Thailand 'so say' due to health issues, but in reality for import tax issues. 'On the spot' fines, or threats of jail time by local police. IF you do vape, and do get stopped and fined, ask for a police report. That should be fun? Bottom line is to 'just buy cigs' for your holiday. Saves on the flaff. TIT.
Is there WIFI Internet at Phuket island airport in Thailand?
Yes. You can get free Wi-Fi at Phuket island airport in Thailand' by connecting to the airports access point. Simply log-in to the airport website, which pops up on your mobile/tablet browser once you arrive. As far as I know, or remember, there is also walled computers to use in the departure area also.

Back to:
Home
–
Phuket Accommodations –
Tours
–
Flights